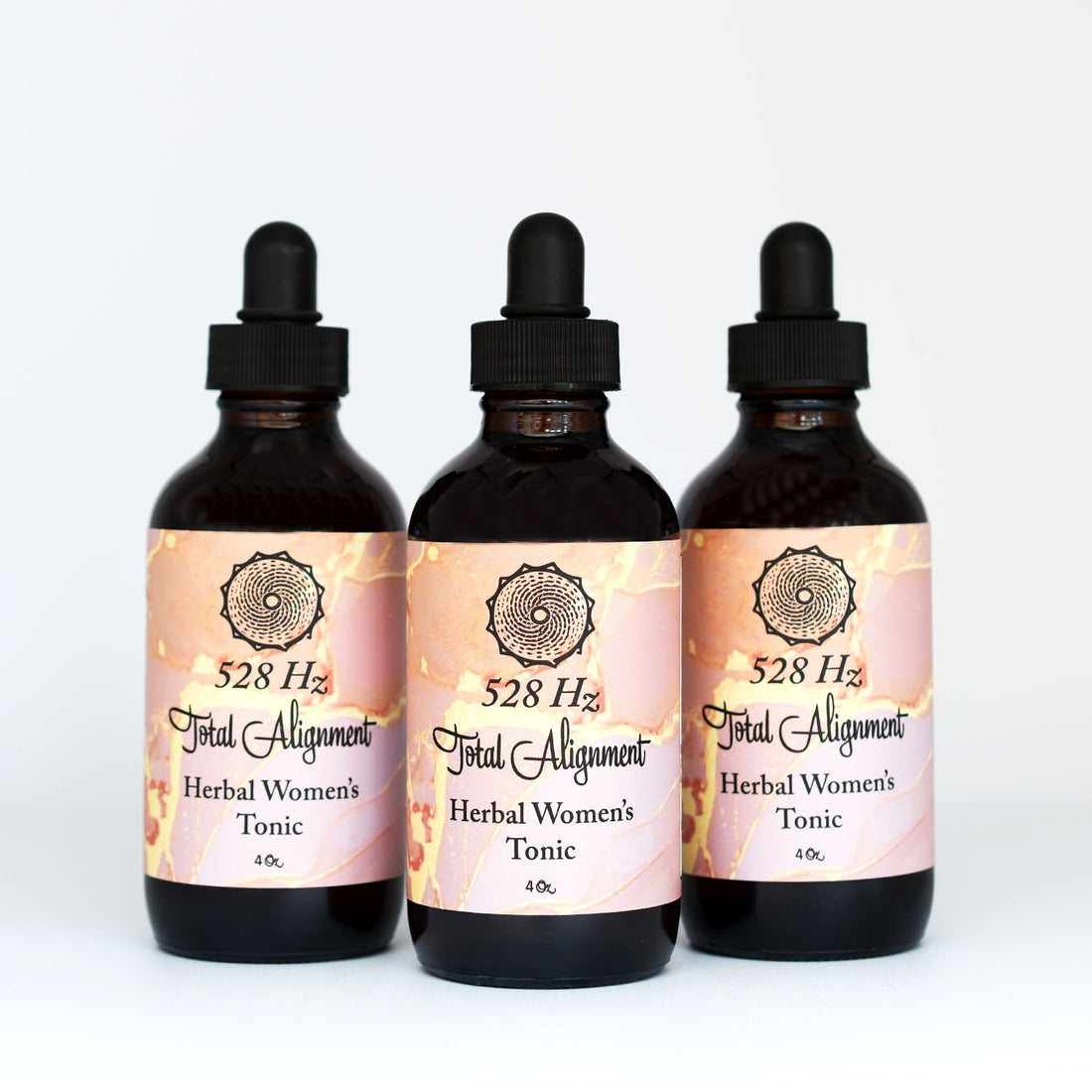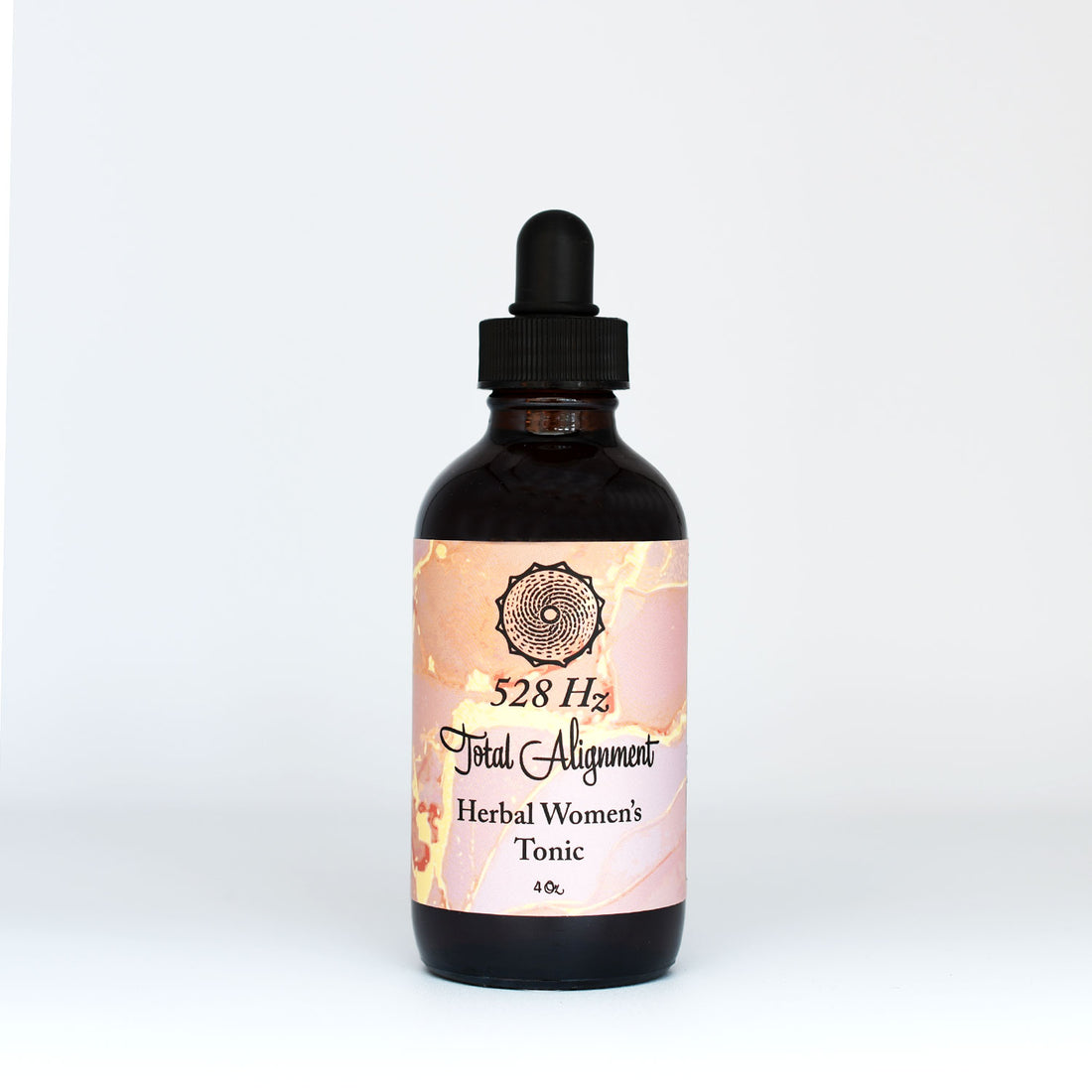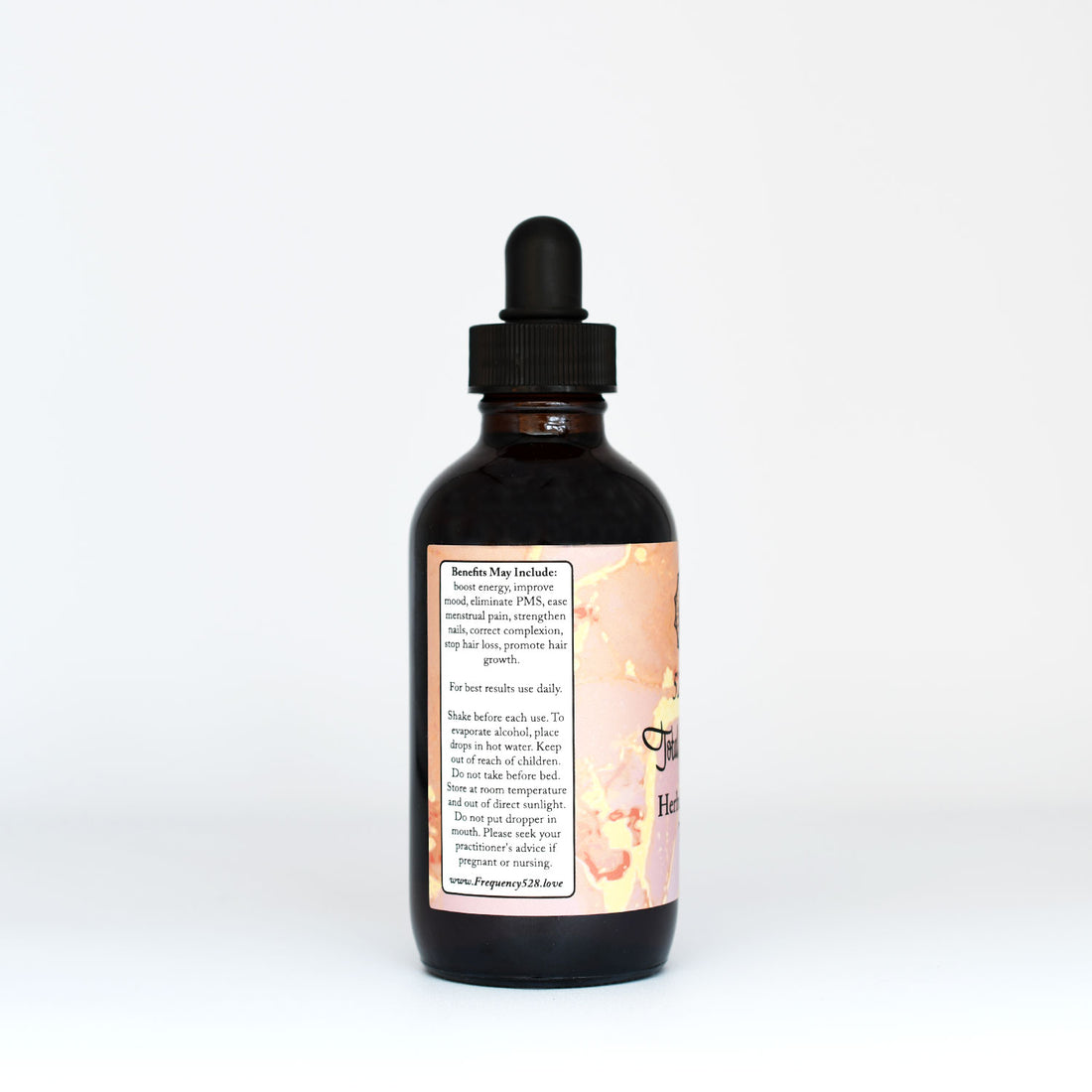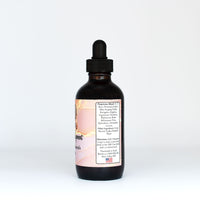 Total Alignment Women's Tonic - 3 Pack
Description
How To Use
Ingredients
GROW HAIR * IMPROVE MOOD * BOOST ENERGY * STRENGTHEN NAILS * GENTLY DETOXIFY * CIRCULATE BLOOD *REDUCE SYMPTOMS OF MONTHLY CYCLE *
Introducing an alternative approach to hair growth and a solution to menstrual cycle disharmony!
Total Alignment is a combination of 12 Chinese herbs made into a liquid tincture that you ingest daily. Results can be felt as soon as 1 week and seen in 2 weeks.  This women's wellness tincture can be life enhancing as it addresses monthly cycle issues: PMS is minimized or eradicated and menstrual cycles become easy and symptom free.
Three 4 oz bottles will last 90 days with a dosage of 4 droppers (not drops) per day. We recommend mixing with 8 oz of water, juice or tea and drink each morning.
OVERALL BENEFITS:
More energy
Stronger immune system
Easier menstrual cycle
Minimized menstrual symptoms
Reduced or no more PMS
Stronger nails
Better digestion
Improved mood
Better circulation of blood
The key is to ingest this supplement daily and optimally, for 3 months. There's a reason this product has an 85% repurchase rate and 98% success rate.
In addition to overall improving women's health, Total Alignment GROWS HAIR and in most cases, STOPS hair loss!
Total Alignment is the healthiest and fastest solution to hair loss and hair thinning. Hair grows faster, has more volume, comes in thicker and after 2 months 90% of consumers asked, saw new hair growth.
HAIR BENEFITS:
Thicker hair
Stronger hair follicles
New hair growth 
Stop hair loss
More shine and luster
More hair volume
More rapid growth
NOTE: This wellness tonic works for menopausal and post menopausal women too. It may even reduce menopausal symptoms such as hot flashes, mood swings, fatigue and hair loss.
PLEASE NOTE:
Gluten free, plant based, NO animal testing, non-GMO

Made in the USA
MADE WITH LOVE BY A HEALER & HERBALIST, IN THE U.S.A.
Use four droppers (2 tsp) of this tonic supplement each day. Add to water, juice, lemon water or tea and drink it in the morning.

This bottle will last 30 days.

Each day, you'll take four droppers (not drops!) of the tonic. We recommend mixing in the four droppers with 6 ounces of water (lemon water or juice) and drink it in the morning. It may take a few weeks to see results. For new hair growth it usually takes 6-12 weeks. This is a health supplement with compounding effects, meaning, it needs to be taken daily over time to experience maximum benefits.
Proprietary Blend: Fo Ti Root, Horsetail, Eclipta Alba, Stinging Nettle, Astragalus, Angelica, Ligusticum, Eleuthero, Bupleurum, Radix Rehmannia, Poria, Epimideum, Schizandra, Licorice
Other Ingredients: Grain Neutral Vodka, Distilled Water