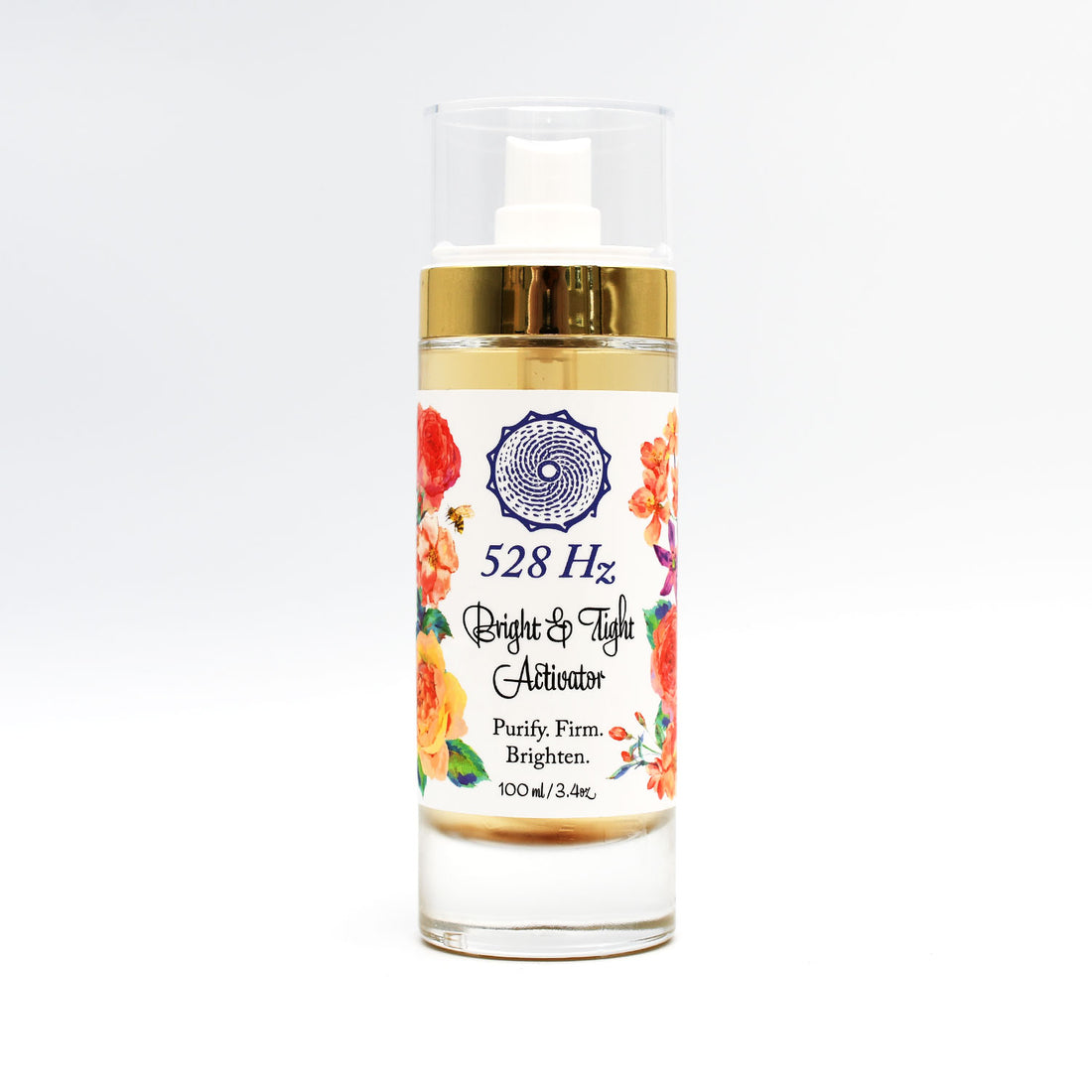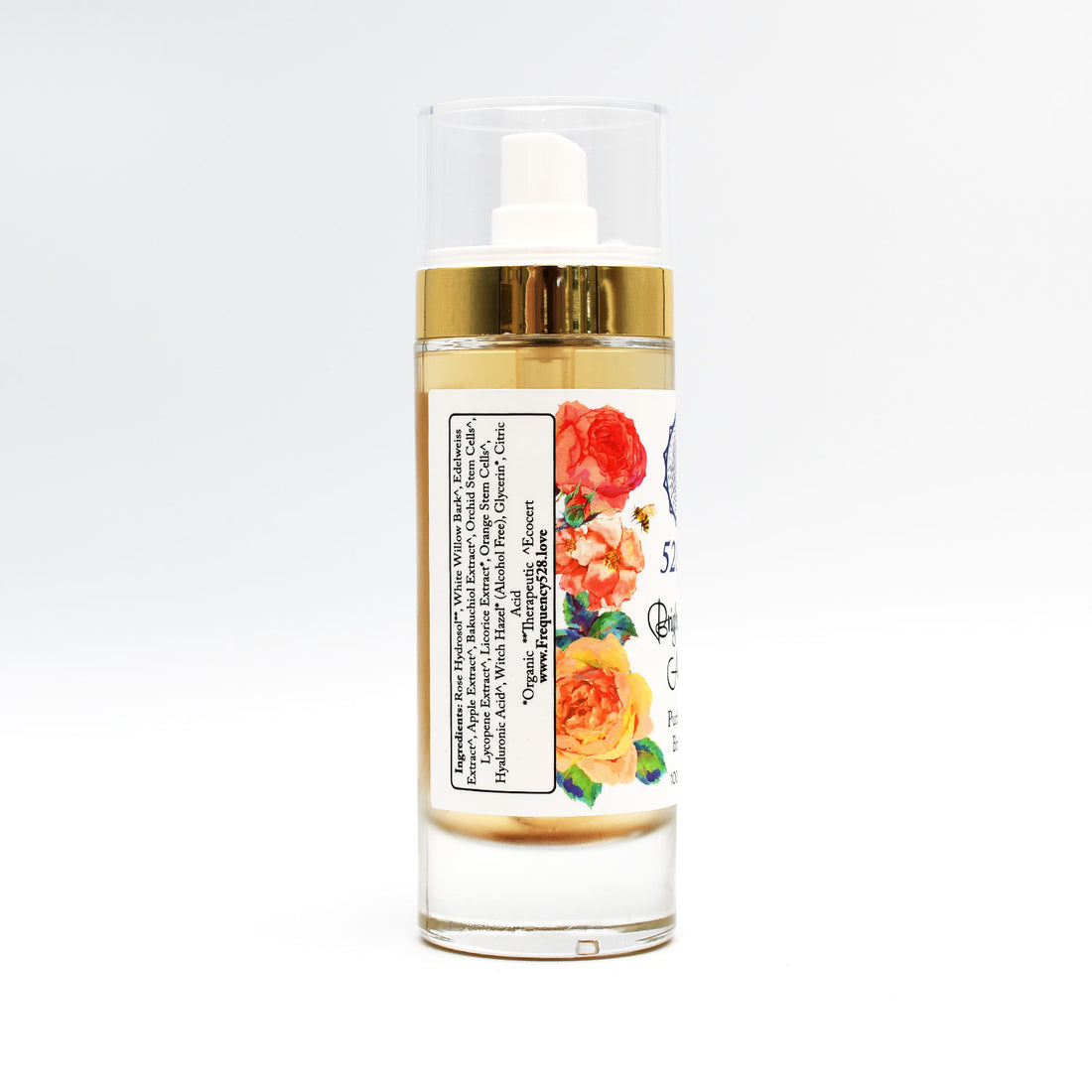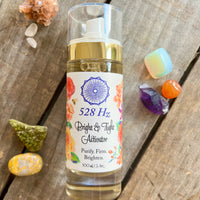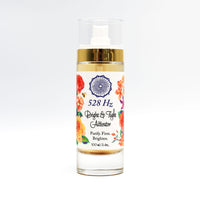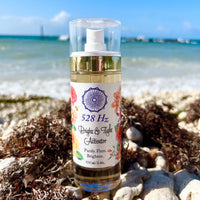 Bright & Tight Activator (3.4 oz/ 100 ml)
Description
How To Use
Ingredients
Meet the trifecta, fountain of youth! There's not a single product like the Bright & Tight Activator that yields instant, visible and lasting results. It's an age defying, elevating, toxin-free drink your skin can indulge in morning and night.
TONER, EXFOLIATOR & HUMECTANT 
LOVE YOURSELF a little deeper while invigorating your senses with apple fruit, edelweiss, and rose.  Awaken your skin with licorice, white willow bark and lycopene while witnessing the visible signs of tired, dry, weathered skin, REVERSE!
With orchid stem cells and orange stem cells, regeneration and renewal isn't just an empty promise. With Bakuchiol, the safe retinol alternative, fine lines fade and complexion clears. 
Excellent for acne prone, dry or mature skin. Helps to heal rosacea & irritations. Works magically for burns and bites. This botanical activator integrates ancient herbal medicine and modern quantum science. All Frequency 528 Skincare products are infused with 528 hz using PEMF technology (Pulse Electro-Magnetic Frequency) and rose quartz crystal. 


Mindfully hand crafted by a soon to be mother of 4, with 20+ years of experience in holistic medicine. Hilde is a quantum healer, functional medicine doctor, acupuncturist, herbalist and alchemist who creates all the products in her apothecary, on her farm in Maryland.  
How to Use:

Activators are highly underrated and an integral part of an age defying skincare ritual. Whether misting or sweeping across face as another cleansing step, using a non-drying toner can drastically improve your complexion. Bright & Tight quadruples as a cleanser, exfoliator, protector and and humectant that prepares the skin to drink up your post-cleansing moisturizer.
Most Loved Ingredients:

Orchid Stem Cells: Lifts and firms skin, increases collagen synthesis, fights wrinkles and gives skin a glowing radiance.

Bakuchiol Extract: Replaces retinol! Stimulates skin cell turnover, smooths fine lines and wrinkles, and improves skin tone and texture

Orange Stem Cells: Recovers elasticity, increases collagen synthesis, firms and smooths skin, reduces oxidative damage and adds density to the inner structure of the skin.

Edelweiss Extract: protects the skin by blocking UV rays, has anti-inflammatory properties, more potent antioxidant than Vit C.

Apple Extract: Anti-aging and skin-smoothing, promotes elasticity, helps get rid of excess oil and promotes vibrant and luminous looking skin

White Willow bark Extract: Refines pores, alleviates rosacea, helps reduce acne and excess oil, Provides gentle exfoliation for more radiant skin

Lycopene: Helps prevent skin discoloration, alleviates melasma, texture changes, minimizes fine lines and wrinkles

Licorice: Improves texture of skin, heal inflammation and reduces redness and rosacea

Hyaluronic Acid: Locks in moisture. Brightens the skin and reduce pigmentation


Bright & Tight Activator Ingredients:

Rose Hydrosol**, White Willow Bark^, Edelweiss Extract^, Apple Extract^, Bakuchiol Extract^, Orchid Stem Cells^, Lycopene Extract^, Licorice Extract*, Orange Stem Cells^, Hyaluronic Acid^, Witch Hazel* (Alcohol Free), Glycerin*, Citric Acid

*Organic **Therapeutic ^Ecocert