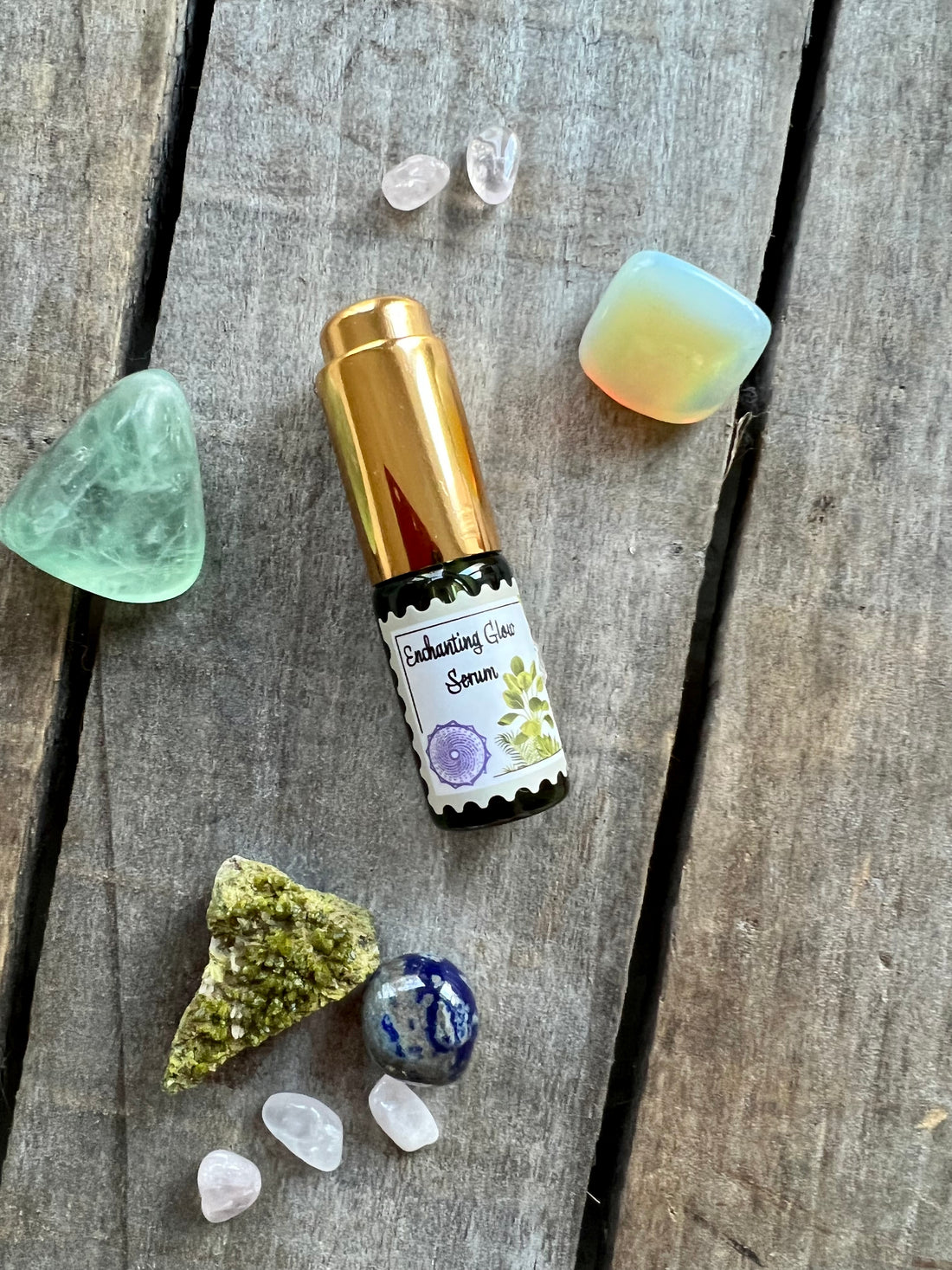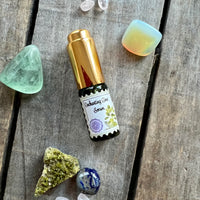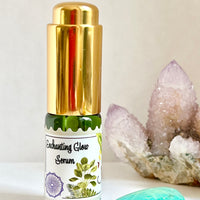 Enchanting Glow Serum (1/3 oz push dropper)
Enchanting Glow Serum is an oil-based moisturizer packed with nutrient dense oils, squalane, and antioxidants that mimic the skins natural sebum production while calming rosacea, redness and acne. 
BENEFITS:
Long lasting dewy glow
Clear and radiant complexion
Minimizes wrinkles
Protects skin with natural SPF 8
Antioxidant protection with VIT A, C & E
Reduces acne breakouts
Calms rosacea and reduces redness
Ideal as a primer prior to makeup application
Balances sebum production
Squalane is more effective than hyaluronic acid in sealing moisture into the epidermis. It also prevents the skin from overproducing sebum. Unlike silicone, squalane won't clog pores.
Scented with floral and uplifting organic essential oils of rose, helichrysum, blue tansy and lavender.