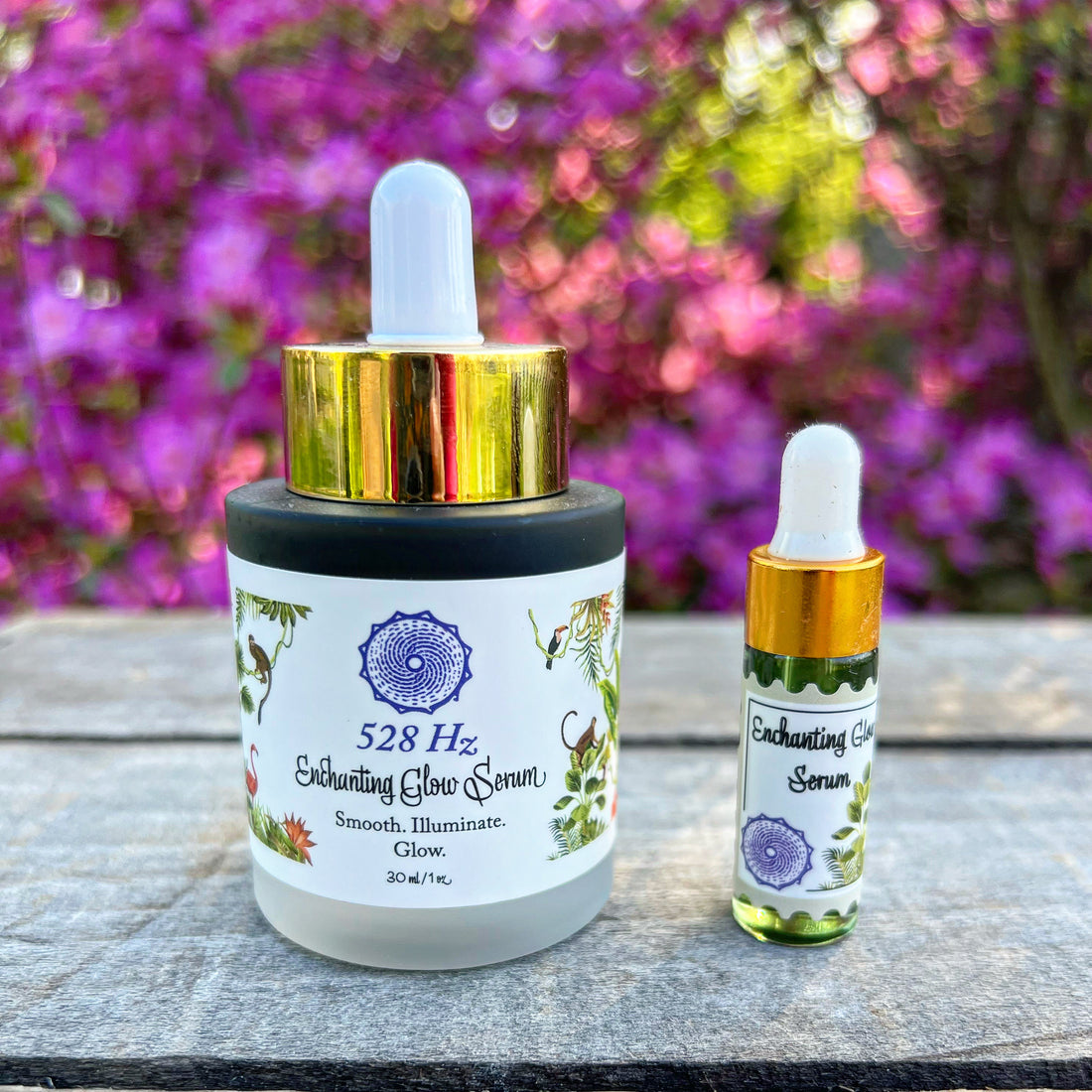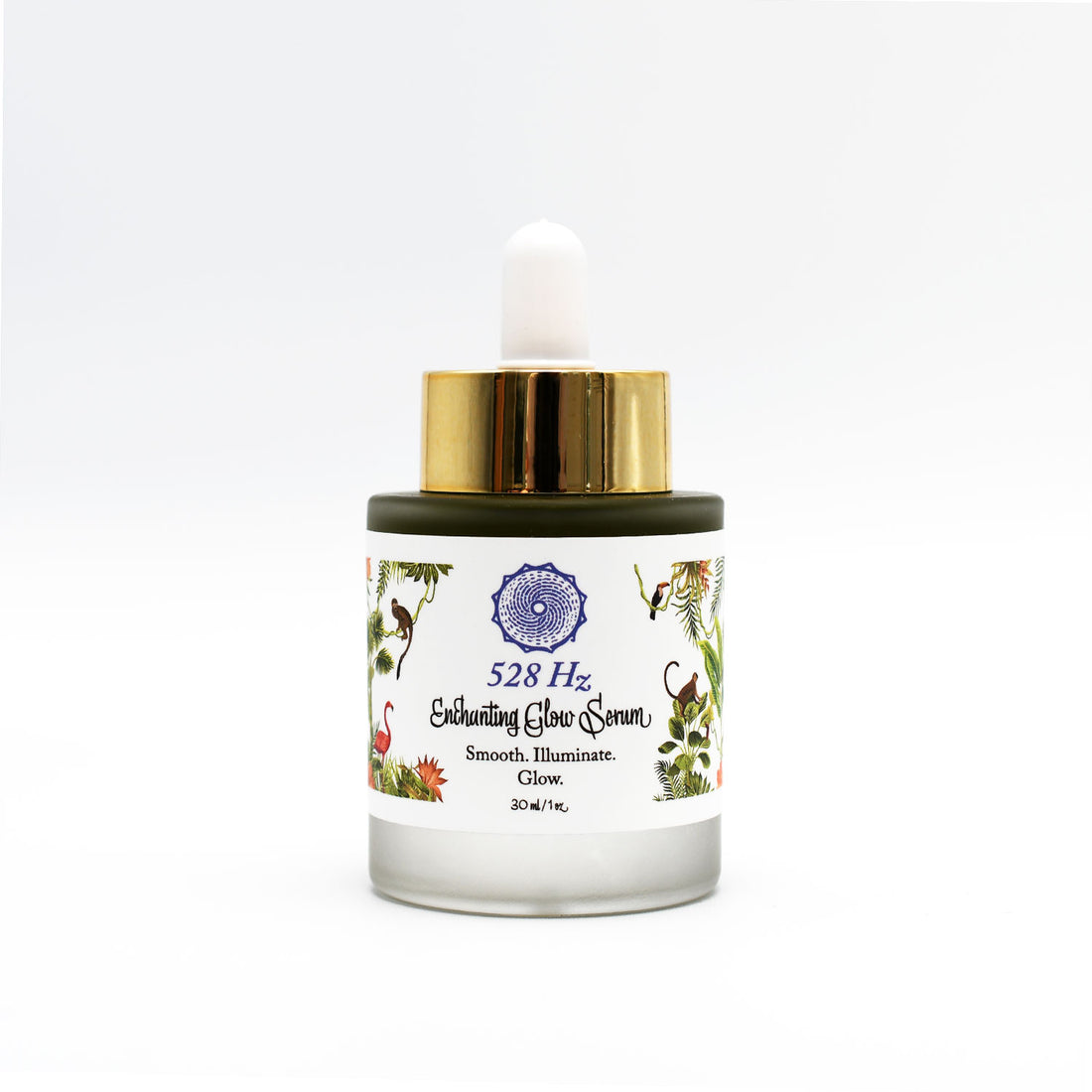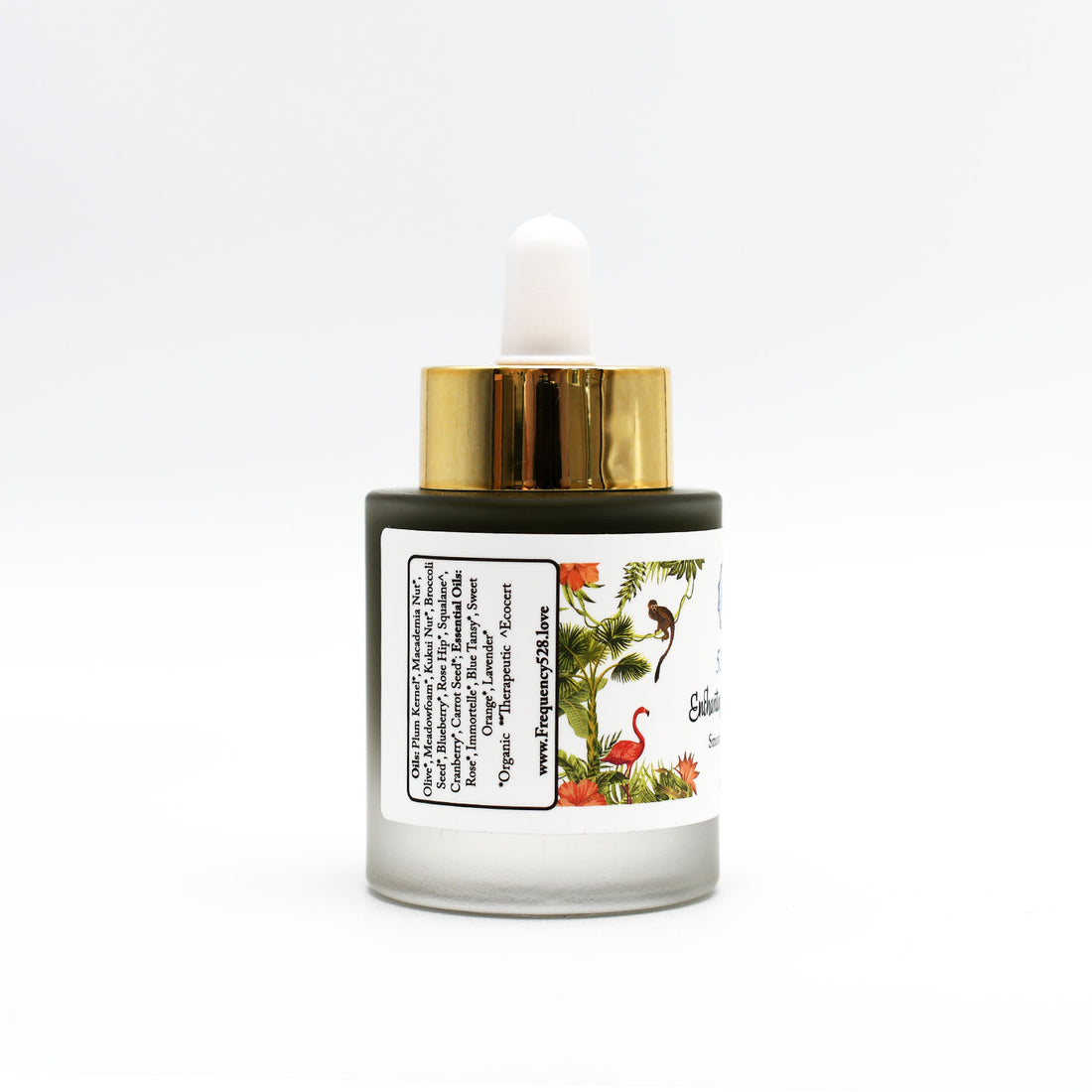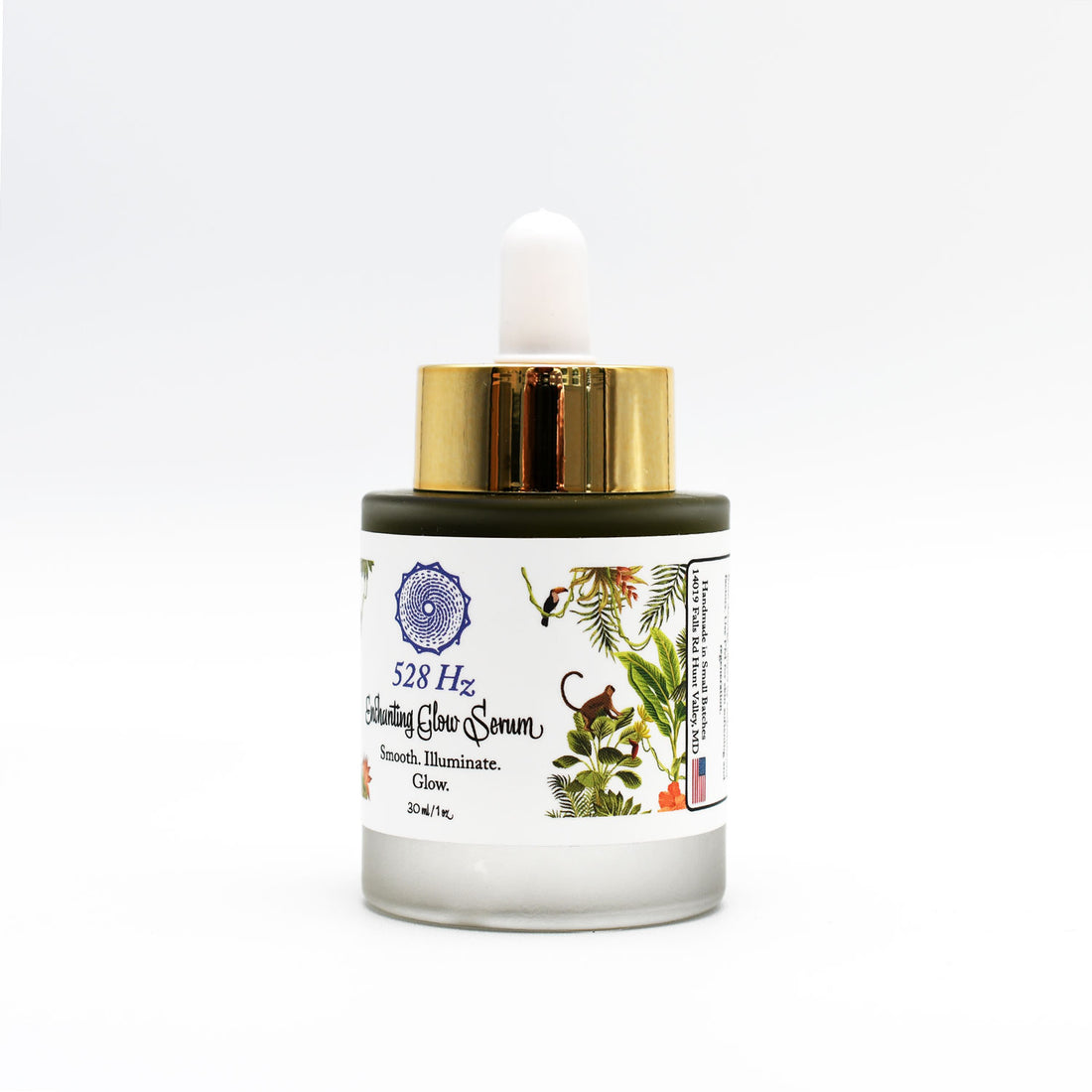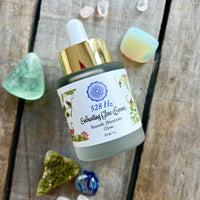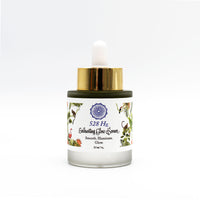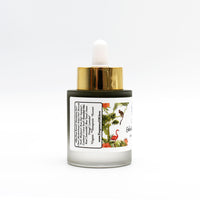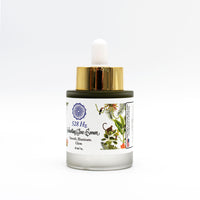 Enchanting Glow Serum (30 ml / 1 oz)
Description
How To Use
Ingredients
Do you love the look and feel of a dewy skin glow? Do you love a radiant complexion that emanates  healthy youth? Enchanting Glow Serum is an oil-based moisturizer packed with age defying, nutrient dense oils, squalane, and antioxidants that mimic the skins natural sebum production while calming rosacea, redness and acne. 
BENEFITS:
Long lasting dewy glow
Clear and radiant complexion
Minimizes wrinkles
Protects skin with natural SPF 8
Antioxidant protection with VIT A, C & E
Reduces acne breakouts
Calms rosacea and reduces redness
Ideal as a primer prior to makeup application
Balances sebum production
Squalane is more effective than hyaluronic acid in sealing moisture into the epidermis. It also prevents the skin from overproducing sebum. Unlike silicone, squalane won't clog pores. Broccoli seed oil delivers a rich dose of Vit A, providing retinol-like benefits without the toxicity. Kukui nut oil is ideal for acne prone skin and skin prone to redness. 
Wear makeup? Glow serum is the perfect primer for makeup. You can also add a drop of serum to cream foundation for a flawless finish!)
Due to the natural UVB/UVA skin protector, carrot seed oil, Radiant Glow Serum provides SPF 8 protection.
Apply a few drops to fingertips and smooth over clean face, neck, and chest. Use AM for a dewy glow and to protect skin from damage caused by environmental factors. Use PM for skin softening and regeneration.
Most Loved Ingredients:

Blueberry Oil : Rejuvenates the skin due to its high antioxidant levels. Reduces wrinkles and the effect of aging. Makes the skin look plump and firm.

Plum Kernel Oil : Brightens and plumps skin, protects against radical damage and oxidative stress, and aids in cellular repair, sebum production, and skin turnover.

Kukui Nut Oil: Absorbs quickly into the skin, deeply hydrating and preventing trans-epidermal water loss. Repairs and protects skin with antioxidants (vitamins A, C, and E). Boosts collagen production and promotes the sloughing of dead skin cells to create space for new cells

Broccoli Seed Oil: High in skin-soothing fatty acids like Omega 6 and 9. These nutrients deliver intense hydration without clogging pores, and also calm irritated, stressed skin. Furthermore, broccoli seed oil is quickly and easily absorbed, and works to lock-in moisture to keep the skin hydrated and resilient

Macademia Nut Oil: Contains extremely high levels of beneficial fatty acids. Its high content of linoleic acid restores the skin's "barrier function", preventing water loss, infiltration of toxins, and environmental skin damage. This enables skin to stay hydrated and healthy, appearing younger and smoother.

Squalane: Similar to our own body's oil, it is more effective than hyaluronic acid in locking in moisture. It can help fade the look of dark spots, has anti-inflammatory properties that can reduce redness and swelling and penetrates pores to improve skin at the cellular level


100% ORGANIC!

Enchanting Glow Serum Ingredients:

Oils: Plum Kernel*, Macadamia Nut*, Olive*, Meadowfoam*, Kukui Nut*, Broccoli Seed*, Blueberry*, Rose Hip*, Squalane^, Cranberry*, Carrot Seed*; Essential Oils: Rose*, Immortelle*, Blue Tansy*, Sweet Orange*, Lavender*

*Organic **Therapeutic ^Ecocert