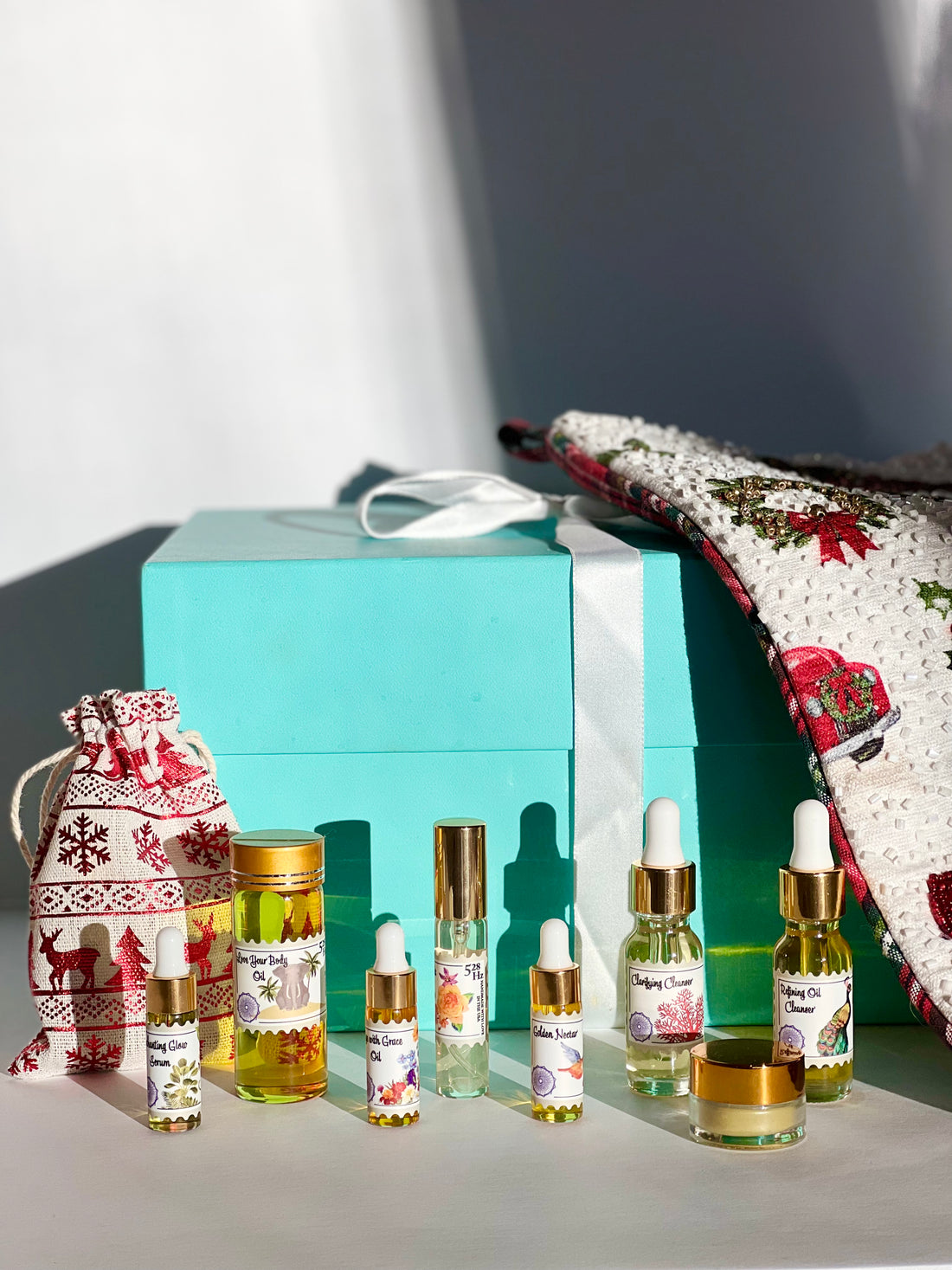 The best way to experience all 8 of our magical organic skincare products is here, just in time for the holidays! What a perfect gift for yourself or for a special loved one. Each travel sized product can last at least 1 month with daily use. Complete set includes:
1 Enchanting Glow Serum (10ml)
1 Age With Grace Oil (10ml)
1 Golden Nectar (3 ml)
1 Enrich Face Balm (5 ml)
1 Love Your Body Oil (40 ml)
1 Clarifying Cleanser (30 ml)
1 Refining Cleansing Oil  (30 ml)
1 Bright & Tight Activator (15 ml)
Each collection is handmade with so much love and charged by PEMF (pulse electro magnetic frequency) of 528 Hz, the literal frequency of love. 


Make this holiday extra special for that extra special person and we will throw in a little extra love for YOU❤️
Please see individual products for ingredients. saffron oil, bakuchiol, pomegranate seed oil, green coffee bean oil, moringa oil, Bulgarian rose, guava seed oil to name a few...