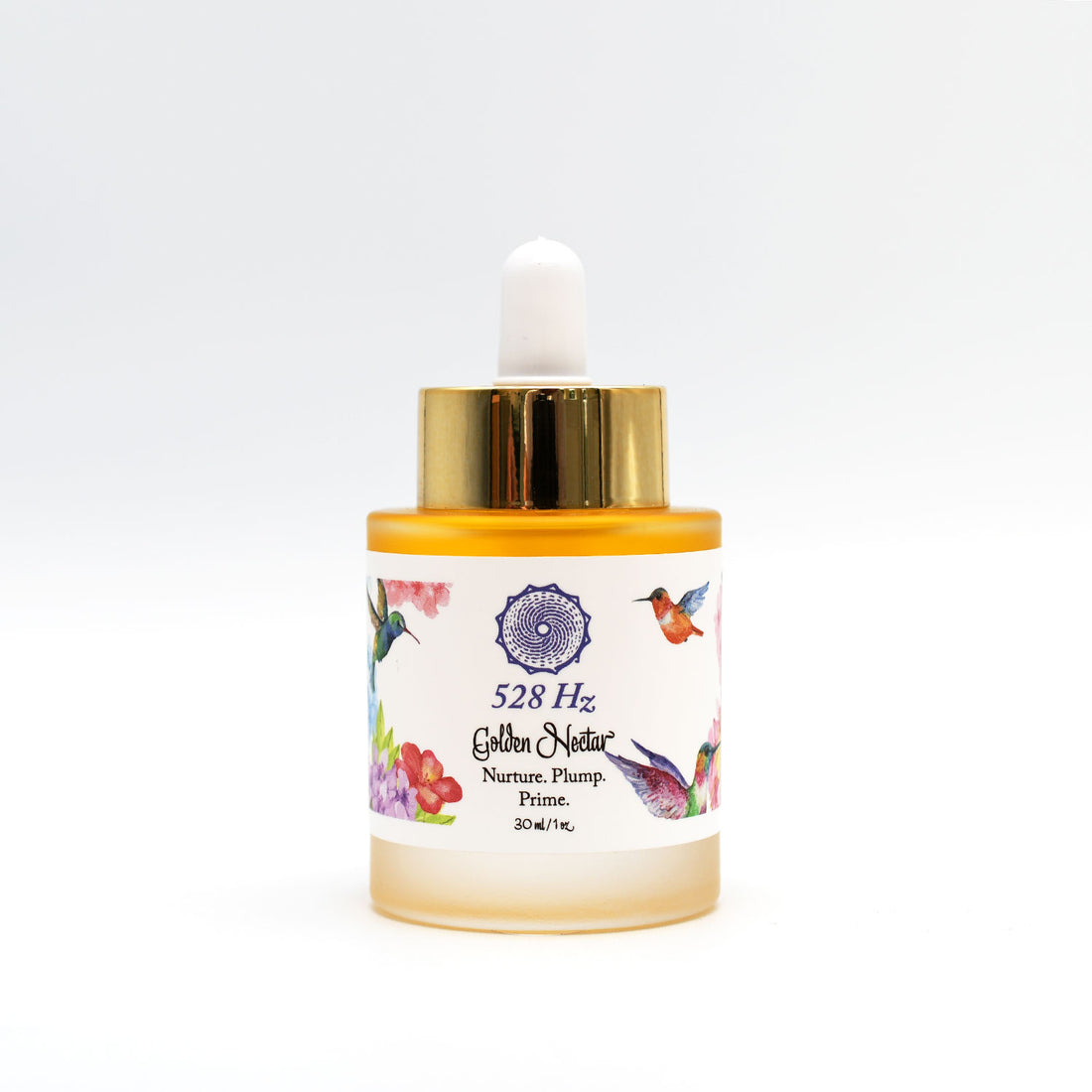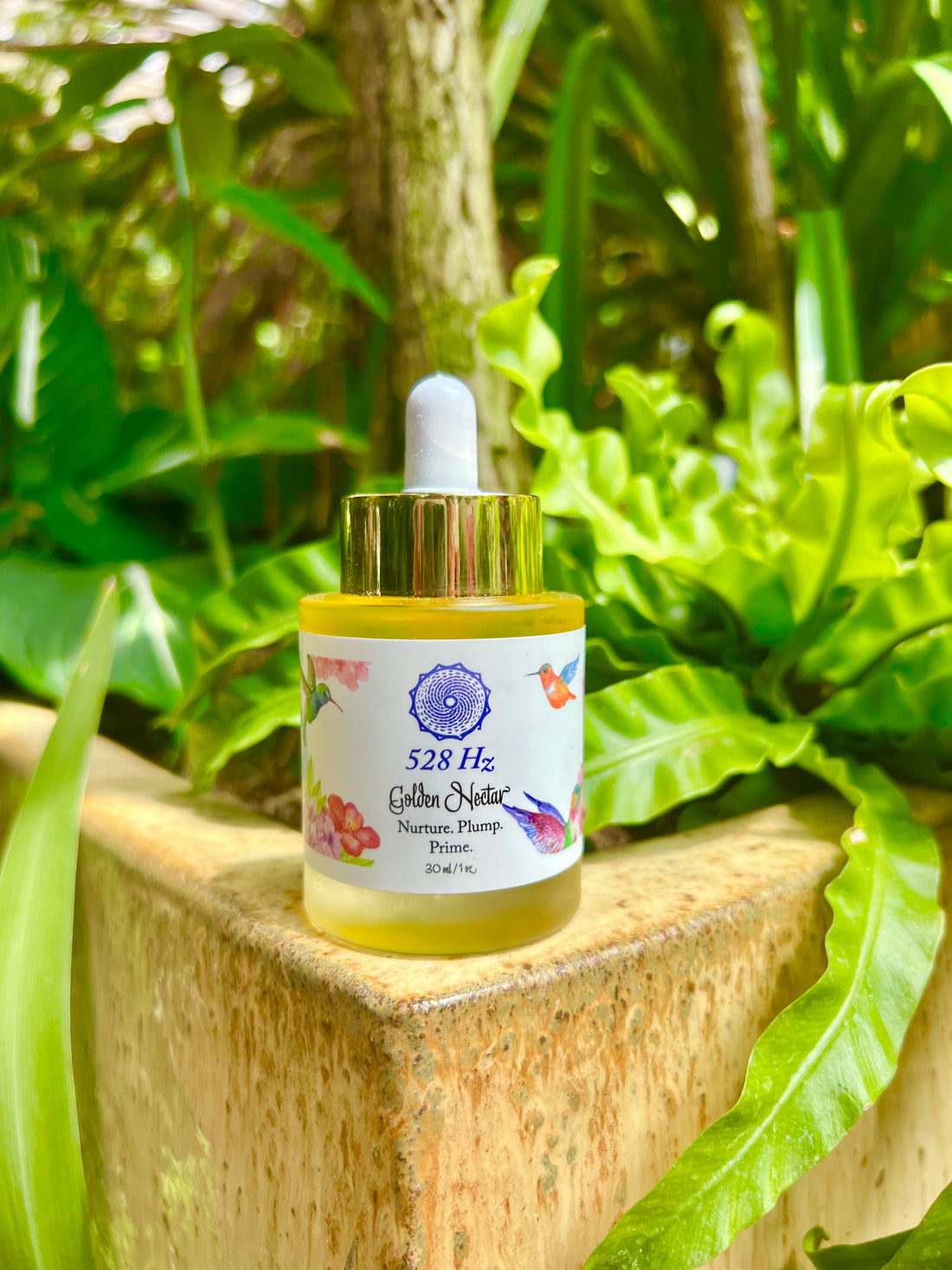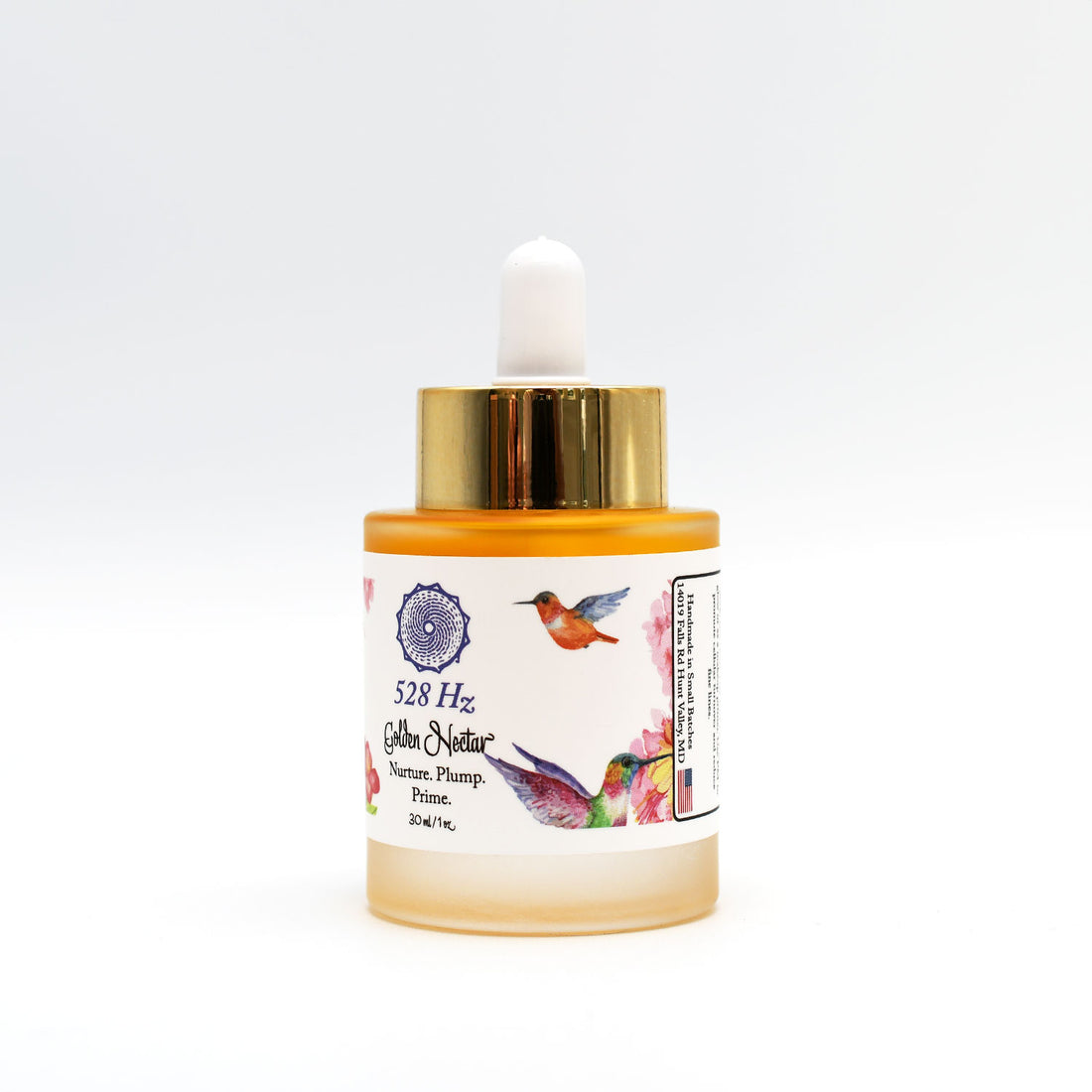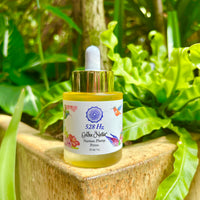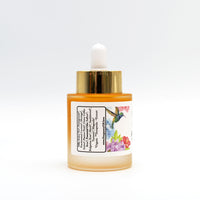 Golden Nectar (30 ml/ 1 oz)
Description
How To Use
Ingredients
Plump and dewy skin is IN! Golden Nectar gives your skin sacred nourishment. Green coffee bean to awaken and plump, pomegranate to fight wrinkles, kukui nut to soften, arnica to heal, saffron to clear and instantly rejuvenate.
With the wisdom of the Hummingbird, Golden Nectar reminds you to always seek the sweetness in life. The aromas of Golden Nectar invoke a profound connection to our higher self while awakening the complexion and revealing our authentic true beauty.
 Nurture. Plump. Prime.
Benefits:
Plumps skin
Evens tone
Minimizes under eye bags and puffiness
Clears complexion
Makeup primer
Golden Nectar serves as an amazing primer that sets foundation and prevents your foundation from caking.
Can layer with other moisturizers, add to creams, use in the P.M. to perfect complexion overnight. This is the most versatile oil moisturizer you'll ever use. Apply several drops to fingertips and smooth over clean face, neck, and chest. Use AM for a golden glow or as a makeup primer. Use PM to promote cellular turnover, firm skin and reduce fine lines.
Most Loved Ingredients:

Saffron: Treats acne, heals scars and reduces pigmentation. This saffron is from India and smells subtle and floral. Fights inflammation and protects against UVA and UVB damage

Passion Fruit: Offers anti-inflammatory benefits for conditions like eczema, psoriasis, rosacea, and acne. It has both antibacterial and antioxidant compounds, which can help to improve the appearance of the skin, minimize wrinkles and age spots, and even increase the elasticity of the skin

Green Coffee Bean: Has similar effects on the skin as the anti-aging skincare ingredient hyaluronic acid. Coffee seed oil can increase collagen and elastin, making the skin look and feel firmer

Pomegranate: Boosts collagen production, enhances skin elasticity, reduces the appearance of scarring, promotes the reversal of skin damage, and leaves lasting moisture without leaving a greasy residue or clogging pores

Arnica: Calms skin and prevents wrinkles, blemishes, and other signs of aging

100% ORGANIC

Golden Nectar Ingredients:

Oils: Kukui Nut*, Pomegranate*, Fractionated Coconut*, Moringa*, Arnica*, Passion Fruit*, Green Coffee Bean*; Essential Oils: Saffron*, Bulgarian Rose*, Myrrh*, Sandalwood*, Turmeric*, Magnolia*

*Organic **Therapeutic ^Ecocert