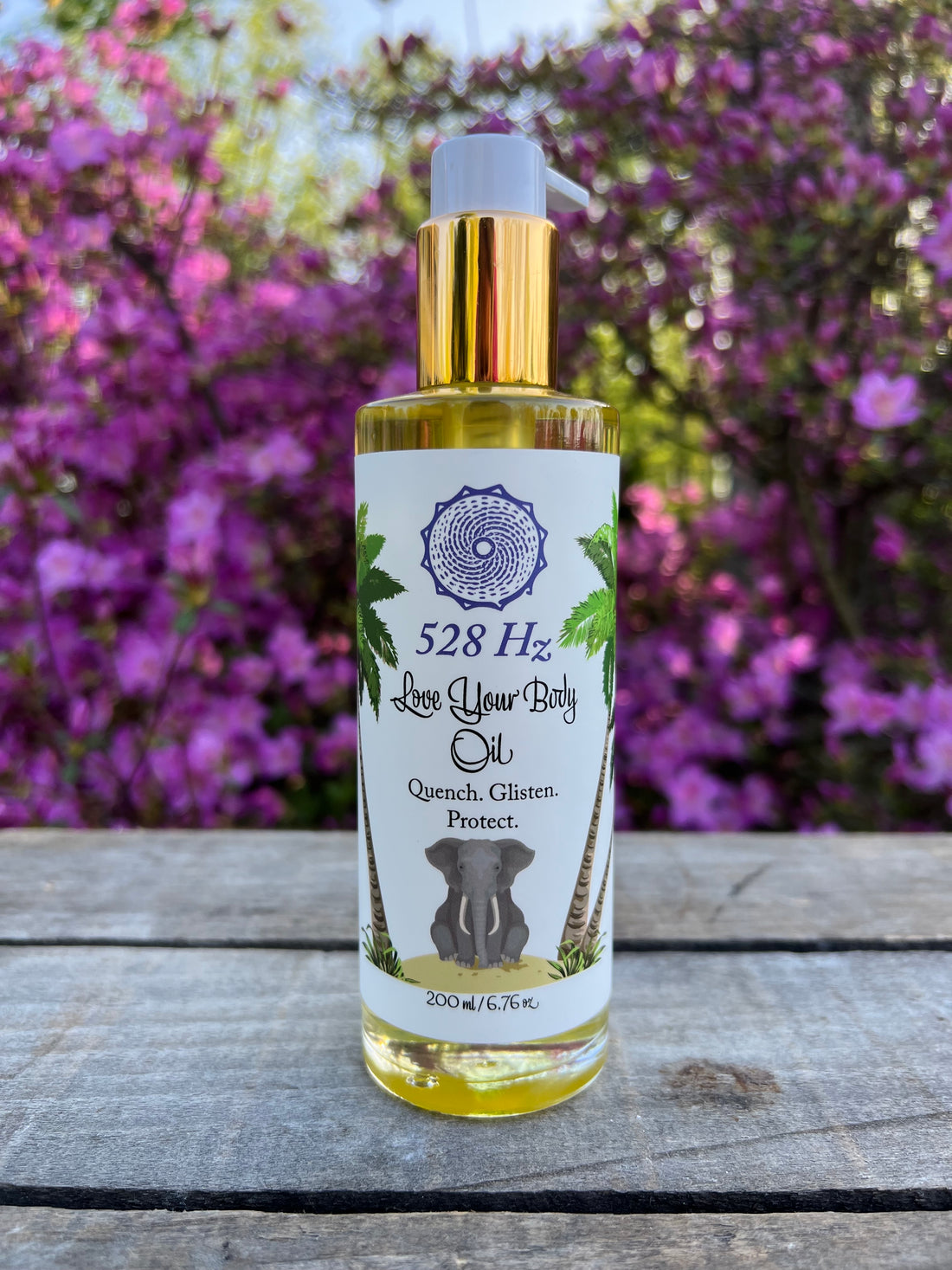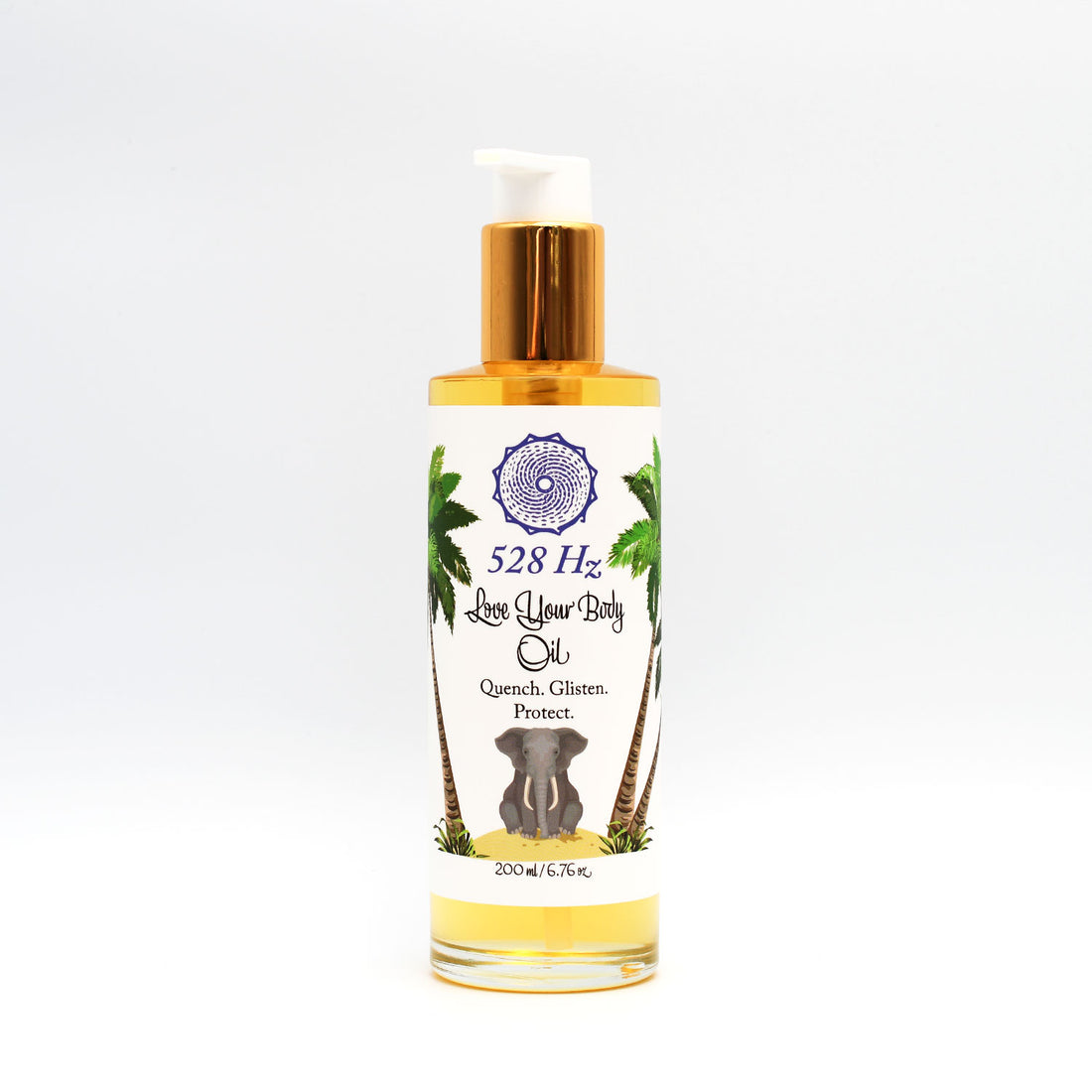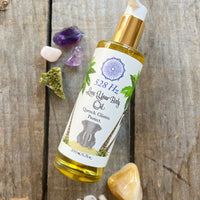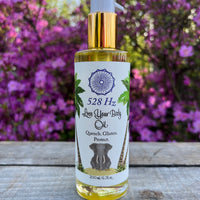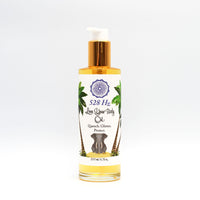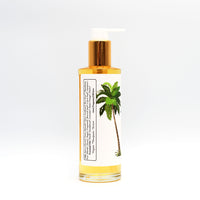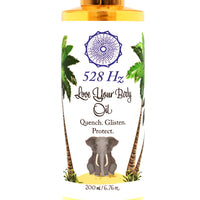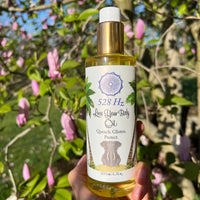 Love Your Body Oil (200 ml/ 8 oz)
Description
How To Use
Ingredients
This sensuously luxurious body oil feels like satin on your skin and provides long lasting hydration!  With just a few pumps, your skin appears flawless, glowing and firm. Many body oils feel lovely when first applied but then your skin feels dry again hours later. This is exactly why we created our signature Love Your Body Oil! Our hope is that you'll love how your body looks and feels so you'll love yourself a little more!
With nutrient dense superfood oils like broccoli seed oil and macadamia nut, the Love Your Body Oil prevents signs of aging, deeply nourishes, strengthens and hydrates. It smells heavenly with uplifting neroli, exotic notes of sandalwood, woody scent of vetiver, invigorating hints of sweet orange and the grounding fragrance of lavender.
Imagine slipping into a transparent silk body suit that cloaks your entire body in blissfully scented decadence.
Quench. Glisten. Protect.
Benefits:
Firms skin tone
Reduces appearance of cellulite
Provides lasting hydration
Makes skin glow
Deeply nourishes and protects skin
Instantly makes skin appear youthful and healthy
Massage oil (a little goes a long way!)
A little goes a long way. Apply 1 pump in hands and spread on both arms, 1 pump per entire leg, 1 pump for torso and chest. Most effective when applied to damp skin post shower.
Most Loved Ingredients:

Marula Oil: Lightweight and absorbs into the skin easily. Once applied, it also helps hydrate your skin. Rich in Vit C, fatty acids and amino acids, it is effective for softening and smoothing skin

Broccoli Seed Oil: High in skin-soothing fatty acids like Omega 6 and 9. These nutrients deliver intense hydration without clogging pores, and also calm irritated, stressed skin. Furthermore, it is quickly and easily absorbed, and works to lock-in moisture to keep the skin hydrated and resilient.

Macadamia Nut Oil: Is among the top sunscreen oils as it contains cinnamic acid, a plant compound that provides a sunscreen effect.

Argan Oil: Protects from sun damage while deeply hydrating. Rich in essential fatty acids, has anti-aging and antioxidant properties.

Carrot Seed Oil: Powerful antioxidant for ageing skin, also calms inflammation and promotes cellular regeneration.

Love Your Body Oil Ingredients:

Oils: Apricot Kernel*, Sweet Almond*, Olive*, Sunflower*, Rice Bran**, Macadamia Nut*, Marula*, Hemp*, Argan*, Grapeseed*, Broccoli Seed*, Carrot Seed*, Squalane^; Essential Oils: Neroli*, Sandalwood*, Lavender*, Sweet Orange*, Vetiver*

*Organic **Therapeutic ^Ecocert